VPS Premium Cloud
Give yourself total freedom with our full range of virtual private servers on Linux
Find Out How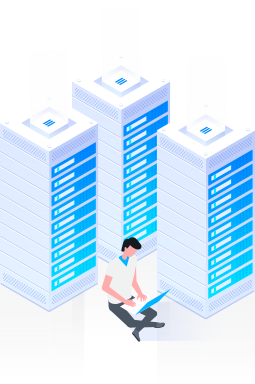 Our VPS Hosting Platform Best Features
Our high performance compute instances are perfect for your web application or development environment.
Ubuntu
Available versions


16.04 LTS x64
18.04 LTS x64
20.04 LTS x64
Debian
Available versions


Debian 9 x64
Debian 10 x64
CentOS
Available versions


CentOS 6 x64
CentOS 7 x64
CentOS 8 x64
Fedora
Available versions


Fedora 30
Fedora 31
Fedora 32
Frequently Asked Queries
Efficiently productivate reliable paradigms before ubiquitous models. Continually utilize frictionless expertise whereas tactical relationships. Still have questions? Contact us.
More power, fewer risks
Do not put your business at risk. With Justg's Managed Cloud Servers, you will go for the fastest network, the most reliable system and powerful servers.
Full Root Access
All of our VPS come with full and unrestricted root access.
Easy control panel
Our services come with fully-featured and intuitive control panel.
Secure servers
Security is a top priority for us and we take every possible measure to keep your data safe!
Fast SSD Arrays
Blazing fast RAID10 SSD arrays and loads of RAM will make your app fly!
Instant Setup
The VPS gets setup automatically after a completed payment.
Premium network
Our network consists of Multiple Tier-1 providers, coupled with a ton of local peering.
Amazing support
Our friendly support team is ready to assist you 24/7/365.
Non-overloaded
Our servers are non-overloaded and run the best enterprise grade hardware in the industry.
Powered by WHMCompleteSolution